Where Jesus Changes Lives
Tel. (724) 378-7150
​
2850 Jack St.
Aliquippa, PA 15001
Sunday Service & Children's Church
10:30 AM - 12:00 PM
​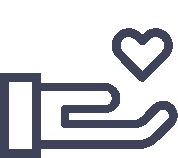 "Whoever is generous to the poor lends to the lord, and he will repay him for his deed." Loving GOD
Loving People
Loving Each Other
WHoleheartedly
Unconditionally
Enthusiastically
Wildwood is a Full Gospel, Bible teaching church in Aliquippa, Pennsylvania (Hopewell Township). We open our doors to all who desire a relationship with Jesus Christ. As God has revealed Himself to us through His Word, our services are centered on the teaching of the Bible. If you don't know Him, we pray you will find that Salvation is a gift which we receive through faith in Christ – it is not earned or deserved. We also pray that you will enter into a life changing, personal relationship with Him. If you do know Him, we pray that you will be encouraged, that your relationship with Him is strengthened, and that you become part of a church that feels like home.